Employment Opportunities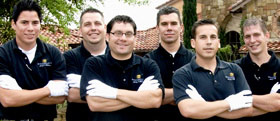 We only hire the best! At White Glove Storage and Delivery we strongly believe that our success hinges on the quality of our people. We are a warehouse logistics company that specializes in "white glove" receiving, delivery, moving, storage and shipping solutions for high-end clients. We are the experts in handling fine art, furnishings and antiques.
Based on our growth we are always seeking candidates who can provide our company with exceptional customer service and attention to detail. We look for employees with a professional work ethic and strong sense of responsibility. This is not a "desk job" meaning that we need career-oriented people that enjoy a fun work environment, physical challenge and are open to occasional travel.
If your qualifications meet these guidelines, we would love to meet you. We offer training, competitive wages and benefits. If you are prepared to take advantage of an amazing opportunity, please send your resume to one of our locations or come by and fill out an application. White Glove Storage and Delivery is an equal opportunity employer.
Your valuables are our precious cargo. Fill out a receiving request for your incoming order.
Let us give you a quote on your next project. We'll take care of all the details.