About Us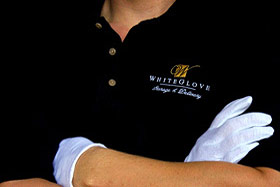 White Glove Storage and Delivery is a full service relocation, storage and delivery company with locations in Austin and Dallas, Texas. For years the company catered to fine furniture and art galleries as a receiver that also crated, packed and shipped for the most prestigious in their field.
With such a void in the moving and storage industry White Glove Storage and Delivery saw an opportunity to create a competitively priced company that was able to FINALLY bring the industry a professional, service oriented mover that can responsibly handle clients that expect and demand the best.
Eventually White Glove Storage and Delivery grew within the affluent community by word-of-mouth as the experts in handling fine furnishings and relocation.
White Glove Storage and Delivery is now an elite logistics provider offering exceptional service. We have expanded our services to interior designers, residential and commercial clients, builders, fine art and antique dealers, as well as furniture showrooms all over the world.
Your valuables are our precious cargo. Fill out a receiving request for your incoming order.
Let us give you a quote on your next project. We'll take care of all the details.